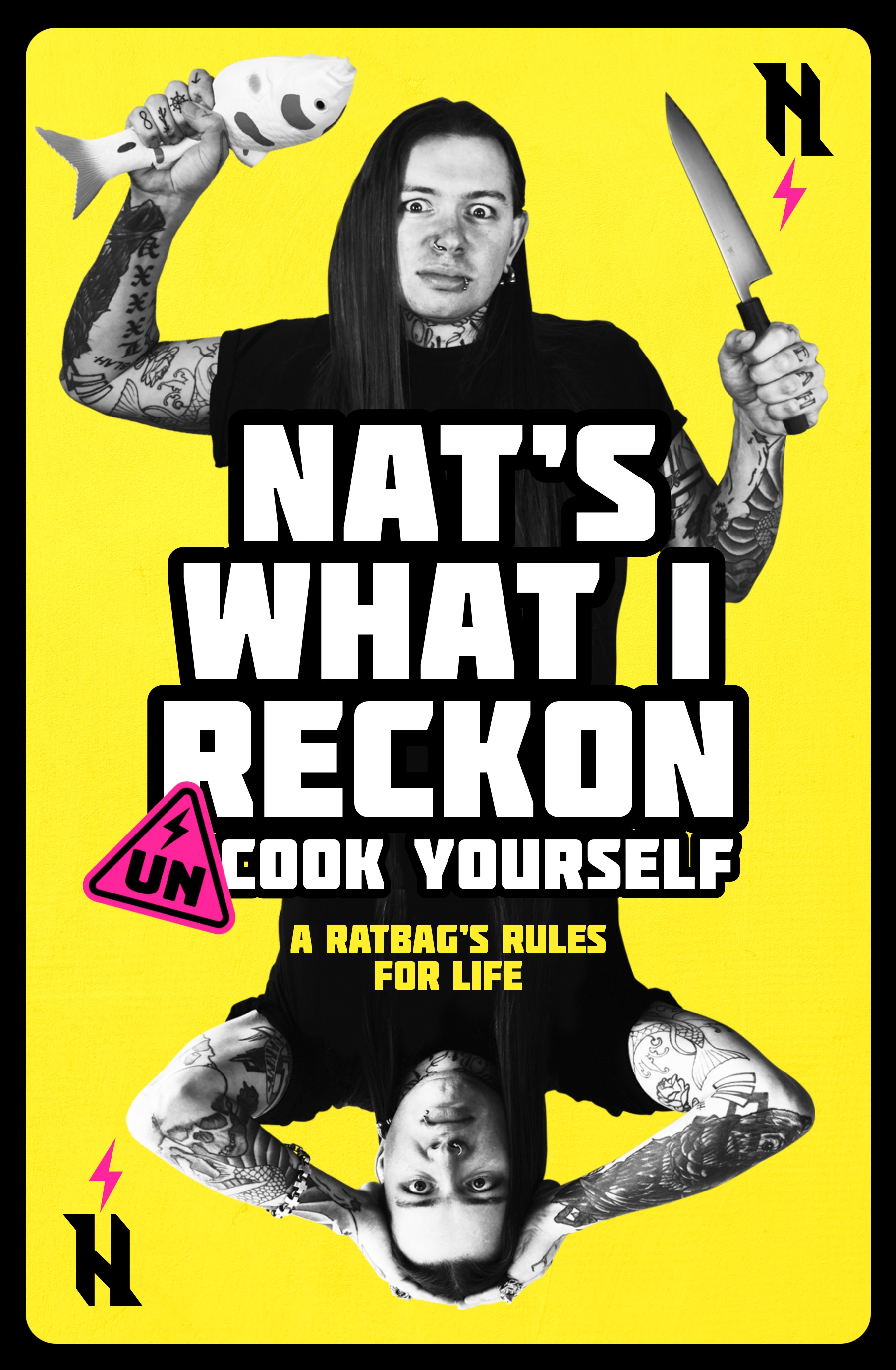 I am calling it now… I reckon this could be the most sought after "not for kids" year-end gift in a few months.
The book "Un-cook Yourself – A Ratbag's Rules For Life", written by Nat from Nat's What I Reckon is being published at the start of December, as announced in the video below, posted online yesterday.
It is already available for pre-order, but the post on his page is FULL of people outside of Australia struggling to find where they can buy it without incurring massive delivery charges.  It is currently NOT available from Amazon in the UK, nor Waterstones, etc., although I am sure they will want in on this too before long.
The good news is, I have done a little investigation and found an easy and very cost-effective way to get hold of this from one of the big booksellers. £16.29, with FREE delivery from The Book Depository.
"Learn how to be a better d*ckhead with Nat's deep and meaningful guide to life. Good onya, champ!

Nat's What I Reckon was the tattooed lockdown saviour we didn't know we needed, rescuing us from packet food, jar sauce and total boredom with his hilarious viral recipe videos that got us cooking at home like champions again.

Now that we've cooked our way out of lockdown and are wondering what the hell to do next, our favourite ratbag is back – and he's ready to teach us more about life in this thoroughly unhelpful (but maybe actually kinda helpful?) self-help guide".
Better still, bargain-hunters that are members of TopCashBack, remember to go through their link first to earn your cashback. If you are not a member, you can sign up first through the link and (currently*) get around 8% of your purchase price back.
*Obviously the cashback rates can vary, but everyone should be a member of this site already!