2014-09-23 23:57:04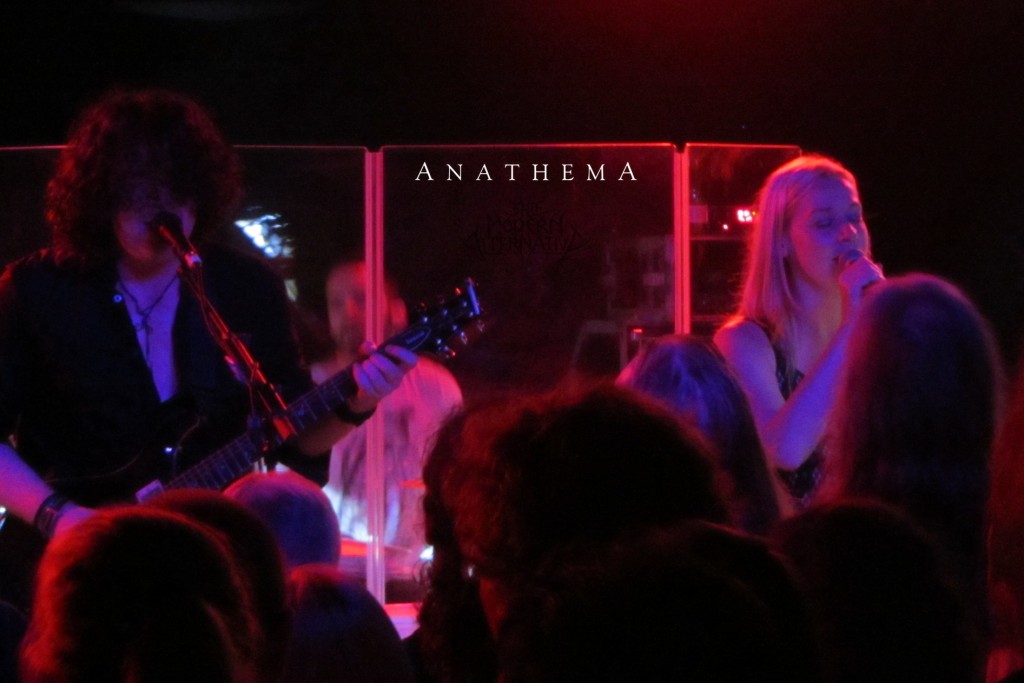 The first of the UK mainland run of dates to promote the latest album "Distant Satellites" from Liverpool's Anathema, kicks off in Glasgow on the last Sunday night of Summer. The heat inside saw no sign of waning, this was a sweatbox; but it did not matter one jot.  Like much of the rest of the tour, this was sold out well in advance and the demand for tickets to see the enduring masters of melody and melancholy continues to exceed availability and the lucky attendees were thrilled with a magnificent performance.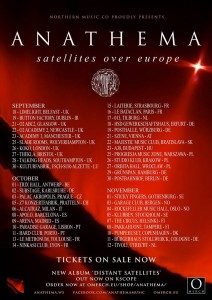 The crowd flooded in immediately as the doors are opened and many remained steadfast in the preferred positions for both bands.  Support for the tour is Austrian madcap act, Mother's Cake; both eclectic and seamless, the three-piece instantly draw in the early crowd and lift the expectation of what is to follow even further.  The band meld elements of so many incredible bands with skill and deliver a set of instantly loveable self-penned material with appeal across alternative, rock and metal genres fit to rival many of the greats. Expect to hear more about these guys after this tour.
Anathema have been synonymous with excellence throughout their evolving career, producing album after album of trans-genre perfection and are held in the highest esteem by many from varied backgrounds and tastes.  It almost defies belief that such a brilliant band can easily outshine their compelling studio output on stage, but they continue to prove this time and again.  Of course, they are no stranger to the stage and comfortably make the venue their own.
Innovative and creative, the early doom pioneers have matured and grown so far, but continue to soar higher year after year, their sound increasingly bolstered on each subsequent recent release by the increasing use of Lee Douglas' enchanting vocals as well as the addition of Daniel Cardoso (having previously worked with Danny Cavanagh in Leafblade and with Kristoffer "Garm" Rygg in Head Control System) on keyboards and drums as the need arises.  Lee's stunning vocals simply captivate; the live arena is at her complete command, the mesmerised crowd hanging on every note.  This secret weapon is used sparingly, complimenting and harmonising with brother Danny and Vincent Cavanagh, but expands the repertoire significantly.
The set pulls heavily on the new album being promoted, "Distant Satellites"; with over half the tracks being performed, but also with tracks from "Weather Systems", "We're Here Because We're Here", "A Natural Disaster" and a finale from "Alternative 4"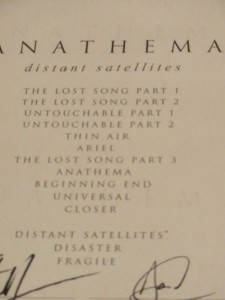 As a long-standing fan, having seen the band on many occasion since my first time 21 years ago, my expectation are always high; often unrealistically so.
Simply unmissable.
Posted in:
Live Reviews
Tagged in:
Read more...
0 comments
---
2013-12-12 23:49:09
Live Reviews
Tagged in:
Read more...
0 comments
---
2013-11-13 23:26:08
Live Reviews
Tagged in:
Read more...
0 comments
---
2013-11-05 14:01:28
Live Reviews
Tagged in:
Read more...
0 comments
---
2013-09-26 22:35:25
Live Reviews
Tagged in:
Read more...
0 comments
---