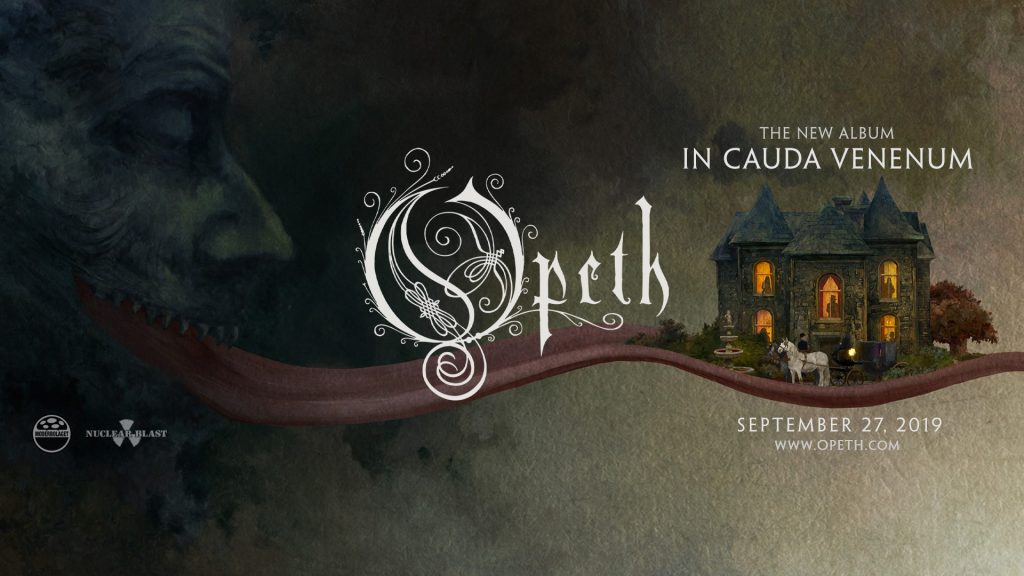 Swedish Prog Metal masterminds, Opeth, have released a substantial teaser for their forthcoming album this morning.
The YouTube video visualisation comprises two takes of the third track from the "In Cauda Venenum" album, to be released by their own Moderbolaget Records, in conjunction with Nuclear Blast Records, on Friday, 27th of September this year.
The album is to be released in both English and Swedish language versions, but Amazon is currently accepting pre-orders for a double CD combined release as well.
The tracklisting has been revealed as:
In Cauda Venenum Tracklising:
01. – "Livet's Trädgård" / "Garden Of Earthly Delights"
02. – "Svekets Prins" / "Dignity"
03. – "Hjärtat Vet Vad Handen Gör" / "Heart In Hand" (this track can be reviewed, below)
04. – "De Närmast Sörjande" / "Next Of Kin"
05. – "Minnets Yta" / "Lovelorn Crime"
06. – "Charlatan"
07. – "Ingen Sanning Är Allas" / "Universal Truth"
08. – "Banemannen" / "The Garroter"
09. – "Kontinuerlig Drift" / "Continuum"
10. – "Allting Tar Slut" / "All Things Will Pass".
The band take to the road in October to promote the new album, currently comprising of European, Japanese and Australian dates.  The UK and Ireland dates so far are:
Norwich – UEA LCR (Oct 27),
London – Palladium (Oct 29),
Glasgow – SWG3 Galvanizers (Oct 31),
Dublin – Olympia Theatre (Nov 1),
Leeds – Damnation Festival (Nov 2),
Bristol – O2 Academy (Nov 3).