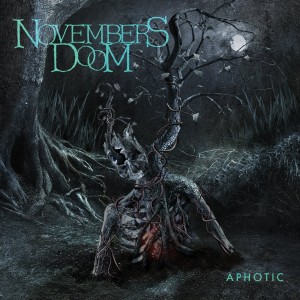 Novembers Doom formed in Chicago in 1989. They followed similar paths to our very own Paradise Lost, Anathema and My Dying Bride in those early days and have not strayed too far from the winning formula since.
All bands mature and Novembers Doom matured along their own line, they are masters of their craft. Paul Kuhr is one of those rare singers in metal, with a devastating guttural vocal, but also a true singing voice.
Paul is joined for one track on this album by Anneke van Giersbergen, the acoustic duet "What Could Have Been". The sound is completed and perfected by a certain Mr. Swanö, an excellent ongoing combination. Album after album of brilliance, this band never fail to deliver.