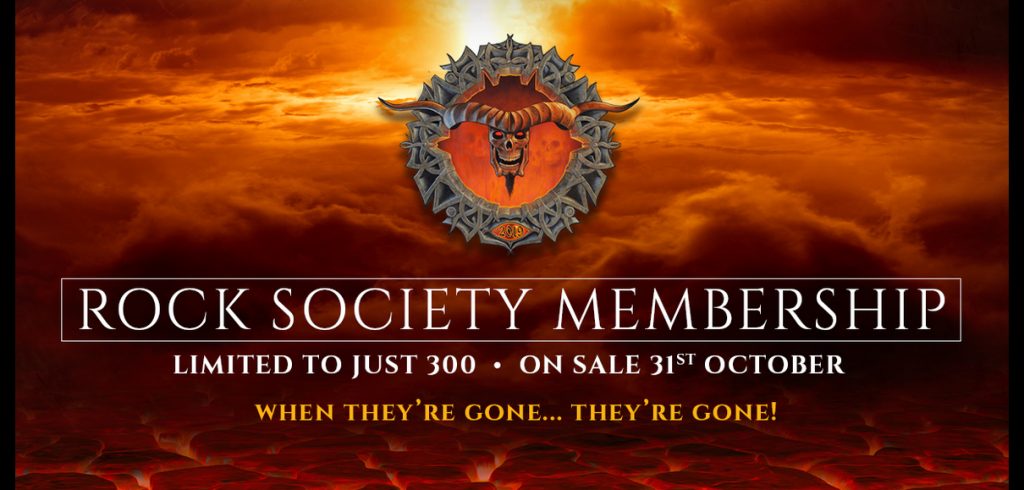 Festival:                             Bloodstock Open Air Metal Festival.
Date:                                  Thursday until Sunday, 8th to 11th of August 2019.
Location:                           Catton Park, Walton-On-Trent, Derbyshire, England.
Post Code:                        DE12 8LN.
Ticket Cost:                       £132.00 (Adult) & £39.00 (Child 4yo – 11yo) EARLY BIRD.
The TMA Collective will keep you up to date with all the announcements, deals and news for one of our favourite Festivals.
The 19th Bloodstock, and the 15th Open Air, the acclaimed annual celebration of all things metal, will take place at the usual Catton Hall site in Derbyshire, England between Thursday 10th and Sunday 13th of August in 2017.
URGENT!   Buy Bloodstock Rock Society Membership for the next year!
BOA 19 RockSoc
Each year, just 300 sought after Bloodstock Rock Society Memberships are released, giving a whole host of exclusive and VIP benefits to the discerning festival goer, discounted tickets, VIP Bar access, backstage tours, exclusive forums, freebies, competitions, priority access to Signing Tent, etc.. They sell VERY quickly and go on sale at 9am on Monday 31st of October – TODAY!
With an impressive run of early announcements, the bill for next year already includes Scorpions, Sabaton, Queensryche, Dee Snider, Children Of Bodom, Hypocrisy, Skeletonwitch, Soilwork, Rotting Christ, Cradle Of Filth and Eluveitie, with many more to follow across all the genres of metal. 

In the main, these are snapped up by the same group of people each year, a really close and welcoming community, but there are some serious benefits included too.  If you buy your RockSoc Membership bundled with your Early Bird Ticket, you will get 10% OFF the Early Bird Ticket.
For those wanting the absolute best of their festival experience, the first wave of VIP tickets is also available for purchase.
Follow the link to the official site to see full details.
The links on this page are BOA official affiliate links to buy tickets from the official vendors, buying through these links helps support the running of this site.  If you run your own site, you can sign up by clicking here.