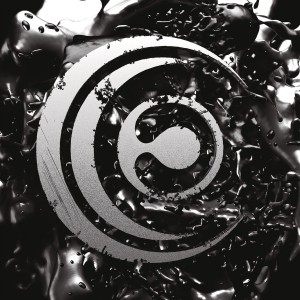 A buzz band that's actually worth getting excited about, Crossfaith – along with fellow countrymen from Japan, Blood Stain Child – are bang on the money with their brand of Electro Metalcore.

Entering British consciousness with a bang that was the absolutely smashing "ZION EP" (still cheap on Bandcamp and worth getting just for the track "Jägerbomb"), several questions lingered…
Would they end up being a novelty that wore off like a skittles overdose?
Would they succumb to the hype and try something daft?
Happily they resolutely answer this with a big "NO" as a brief intro "We Are The Future" settles any doubts.  They have stuck with the winning formula of an amalgamation of American style Metalcore riffage and The Prodigy/Pendulum synths, but have streamlined the experience with tighter song writing and the seemingly obligatory Dubstep flourishes as well as an immense production sound.
Amongst the riffs and glow stick waving there are bona fide anthems to be discovered from the aforementioned "We Are The Future" through to closer "Only The Wise Can Control Our Eyes" without any serious filler between, but it's the triumvirate of "Eclipse", "The Evolution",  and "Gala (Burn Down The Floor)" that are especially worthy of your attention.