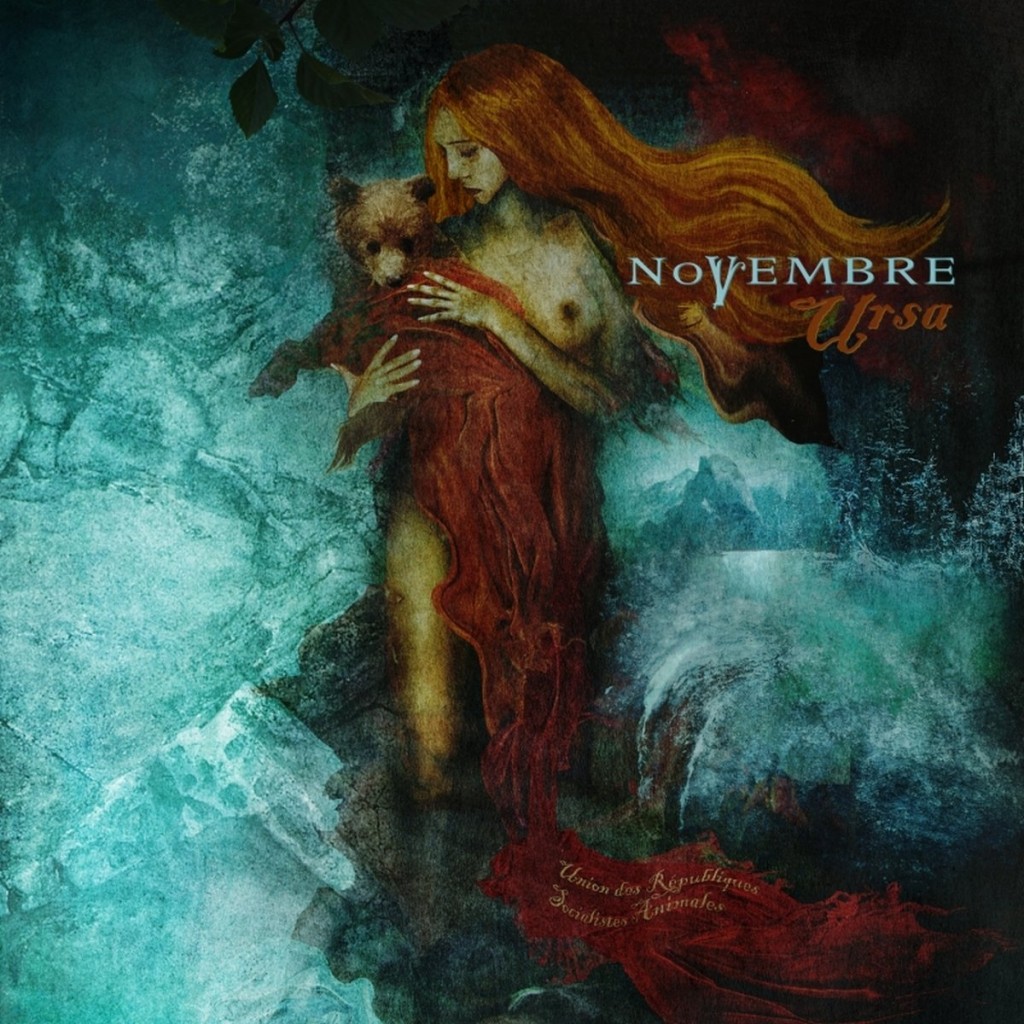 It seems like a lifetime ago since the last Novembre album, The Blue, was released.  It's been a long 9 years without Novembre releasing any new material.  At the time I had only just become a fan of their music and snapped up much of their back catalogue very quickly.  So when I heard that there was a new album on its way on Peaceville Records, I was very excited to hear what we'd all been missing for since 2007… and I was not disappointed!
There have been line-up changes since The Blue. Carmelo Orlando and Massimiliano Pagliuso are joined by Fabio Fraschini on bass and David Folchitto on drums.  There are some guest appearances on the album too from Tatiana Ronchetti, Paolo Sapia and Anders Nyström (if any of you have heard of him…).  The album has been mixed/mastered by Dan Swanö and the rather beautiful artwork is by Travis Smith.  It already seems like this album will meet my expectations without even hitting play!
Having a listen to the Ursa, it feels as though Novembre have never been away.  Carmelo has very distinct vocals that you really cannot mistake for anyone else.  Ursa has trademarks that drew me to the band in the first place, though I would have liked to have seen a little bit of a progression.  It is unmistakably Novembre and seems as though they may be playing it safe after such a long hiatus.
Despite this small criticism, it's a really good album, familiar in both style and tone and has a very warm atmospheric feel to it.  It's an album that can be listened to in depth or as something to have on in the background, even with the mix of melodic and growling vocals.  Definitely an album that I will be spinning frequently in the next year or so.
There are a few real gems on Ursa.  Australis is a great opening track, containing all the elements you'd want from a great Novembre track.  Agathea starts off very melodic and beautiful before picking up pace half way through the track.  Easter is perhaps my favourite track on the album, I find myself nodding my head along enthusiastically with each listen.
If, like me,  you're looking for the Novembre you were missing for the last few years, then this album is right up your street.  If you were hoping they were going to follow the same progressive trend as fellow death/doom bands such as label mates Katatonia or Anathema, then you may have misjudged this offering.