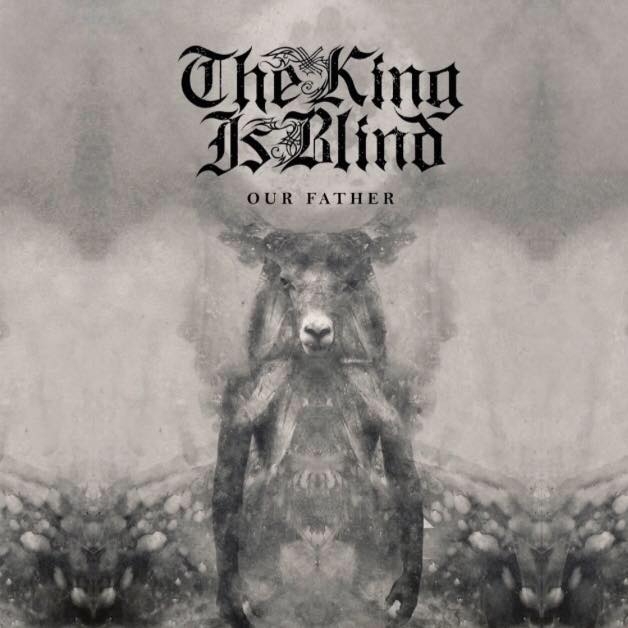 Kicking off with the true essence of Napalm Death, you know from first contact that Our Father is going to heavily present one thing; classic, European leaning death metal. The aesthetic Verdigris of international anarcho-punk smears the surface of every track, and some supreme tangents of doom break for air, but still, it is a sound which is death to (or perhaps from) its core.
 Made up of two fifths ex-members of Entwined, one ex-member of Cradle Of Filth/The Blood Divine and one ex-member of Extreme Noise Terror, and the current bassist from New Model Army, the collective experience of The King Is Blind is certainly not something to be disregarded off-hand. It also goes a long way to explaining the strong juxtaposition of various metal sub-genres within the DM framework, as there are multiple experienced hands on board. The history of each contributor does leave its mark to some extent, but it seemingly done without generating a messy conflict of interests.
There are moments where a slightly more mainstream character pops its head up, flirting around the Swedeath of In Flames or Arch Enemy. Although this form of dabbling can gain an artist more of the recognition which makes it possible for them to continue, or even expand, it seems quite disparate within the album as a whole. Personally, I think it would have been better to persevere with more niche interest material for the duration, and, thankfully, that seems to be the case for the main body of work.
Less 'goth' than the personnel list may suggest, and served up with a healthy dose of DILLIGAF attitude, of which British music can regularly claim much ownership, this is quite an abrasive, yet developed sound, and very promising. As a side note, it's also very much worthwhile delving into their back-catalogue of EPs and demos from the past three years, which include two previous versions of the track Mors Somnis.
(Out now on the newly resurrected Cacophonous Records)