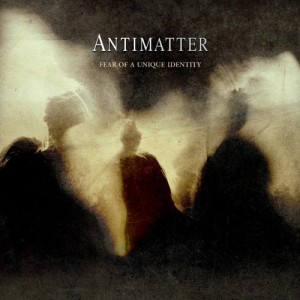 I have been following Antimatter for a number of years now, loving every minute and every stylistic twist and turn along the way.
The project is difficult to categorise due to its ever-changing nature.  Originally a collaboration between one time Anathema bassist and songwriter Duncan Patterson and unknown Mick Moss, the duo dissolved when Duncan decided to move his attentions to Íon.  Antimatter then became Mick's solo endeavour, but has now morphed into a full band for the latest release.
Antimatter is essentially dark and mellow music, whether acoustic or with full band the melancholy and introspection is always there.  Even the early experimentation with Dance rhythms was always brooding and at times uncomfortable.
Due to heritage and location, there are obvious comparisons to draw with our other Scouse favourites Anathema, but as a longtime friend of the Brothers Cavanagh and growing in the same area it is natural that the same influences will shine through.  The defining characteristic that sets Antimatter apart is Mick's incredible voice, he is a magnificent vocalist.
The latest album in undoubtedly the pinnacle of the output so far, all elements melding perfectly to create a compellingly dark and beautiful listening experience.   I cannot recommend this album highly enough… full marks, no question.