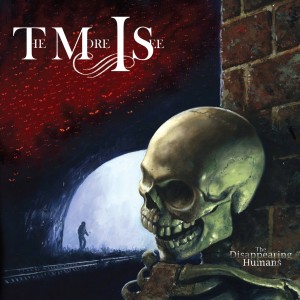 I'm not really sure how it's happened, but despite the fact that this is the fourth album from The More I See (featuring the guitar stylings of Gizz Butt – The Prodigy, Janus Stark, English Dogs, Sabbat!), it's the first one I've heard. There are only four tracks from the full-length provided here, but the Earache label have uploaded the whole thing as a series of individual videos.  
This seems like a strange move from the company who stood out to me as handling the digital era the most effectively, making swathes of their releases as easily accessible as possible, but hey ho.
The album itself it is a somewhat soft take on second tier classic thrash the likes of Slammer or Annihilator. Unfortunately, the 'soft take' is what brings the whole affair down. Immediately following the introductory instrumental, Rise Up And Start comes across like a dumbed down Efilnikufesin, lacking the bite that put Anthrax in the ranks of The Big Four.
The record seems to peak during "Alone You Will Enter" with some blazing lead work and an atmospheric use of acoustic arpeggios, but it soon pitches back down again, plodding along at mid-pace, without much else of great significance to mark its passing.
The rest of the tracks on offer here follow in much the same vein – I hesitate to say 'bland', but adventurous it is not.  At times so close it hurts, at others not even in the same area code, this isn't a bad release.  It's just that with more passion and effort it could have been so, so much more.