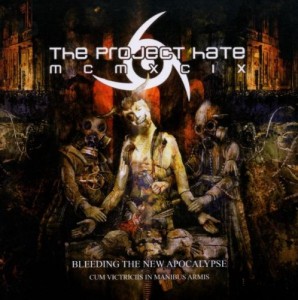 The Project Hate MCMXCIX are an unusual band from Sweden, combining many different styles. Satanic Death Metal with dance sections, female vocals and great long progressive tracks and a whole lot more going on. A real labour of love from Lord K., the quality of output is incredible. You won't get to see the band live, but that allows them an intricacy and indulgence that live bands seldom dare to stretch for.
Another project that regularly benefits from the Dan Swanö treatment, this album also features guest vocals from Mr. Christian Älvestam on one track. Click here to visit the label website and you can download the 12 minute opus, "Summoning Majestic War", the usual links for purchase are also provided above for your convenience.
The band are currently [at time of originally writing for first version of TMA] self-financing the next album with assistance from the fans, support The Hate.