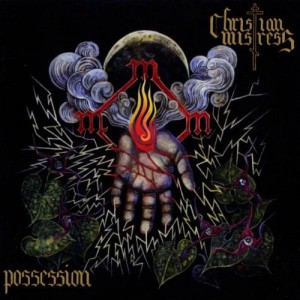 On paper joining the ever increasing band wagon of 'New Wave Of Traditional Metal' however these worshippers of the 'Old Skool' have an ace up their collective spandex.
Christian Mistress track Haunted Hunted featured on Terrorizer Cover CD Fear Candy 103 and opens with a standard chugging riff and then front-women Christine Davis's smooth, husky laid back vocals enter the fray.
With a sound more reminiscent of Black Sabbath with an undercurrent of Blues / Stoner they are certainly a different kettle of fish and worth investigating.