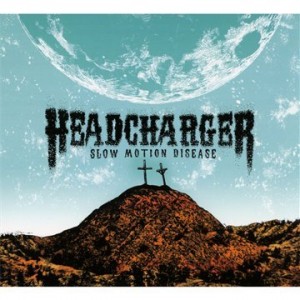 Someone must have spiked the water across The Channel as they French have seemingly decided they want a larger piece of the metal action than just the song 'Anti-Social', following the likes of Gojira and Alcest we have Normandy rockers Headcharger.
After hearing good things I checked their set at Bloodstock and was rewarded with one of the performances of the weekend with their take on southern tinged Stoner Rock all foot stomping beats and booty shaking rhythms going down a storm with those in attendance.
Happy to say that the vibe is not lost in translation onto CD with opening track 'All Night Long' setting the tone with an archetypical bouncing Stoner riff and clean southern style vocals (all in English), as well as Stoner the influence of 70's Rock is large "Should be runnin" couldn't be more Skynnrd / ZZ Top if the band had wrote it themselves hell even a harmonica makes an appearance on "…Drifer" but similar to Be'lakor they play it well and vary the format enough to stand out on their own such as "Using People…" they up the tempo and drop in growled vocals.
Perfect music to grow beards with friends too.