Tag Archives:
The Underworld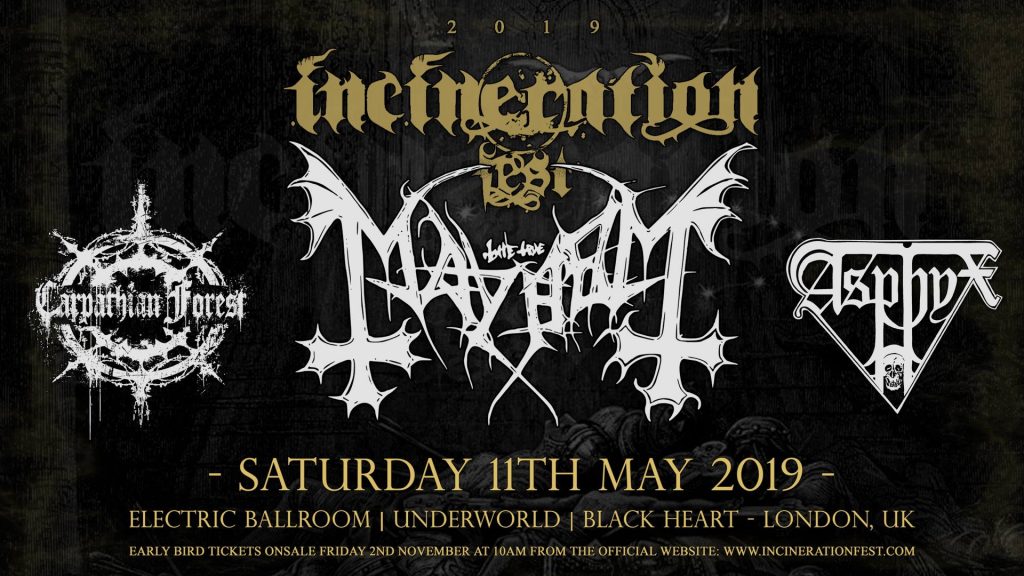 Incineration Festival has just announced three massive names for their 2019 incarnation.
Incineration Fest 2019 will feature UK exclusive performances from Mayhem, Carpathian Forest and Asphyx! Continue reading →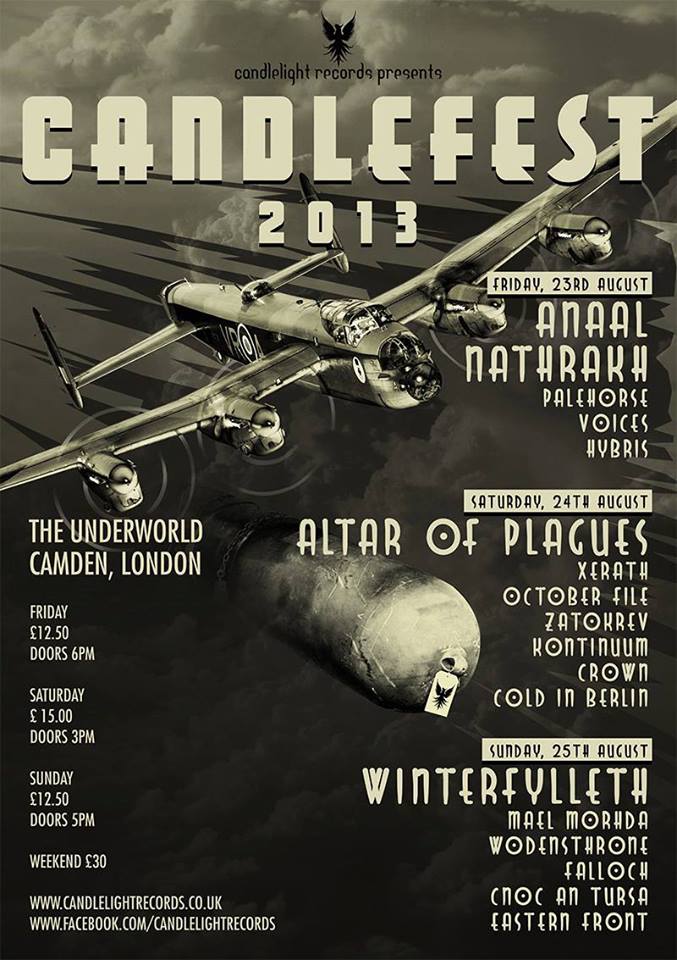 The Oxfordshire based Candlelight Records hosted it's now annual feast of delights from its current roster of bands at The Underworld in Camden Town, over 3 days. Sadly I couldn't attend days 1 & 2 because of other commitments, but I hear from other notable attendees that Anaal Nathrakh laid waste to the subterranean venue on the Friday with Altar Of Plagues bowing out for good apparently on the Saturday with an emotional set. I wish that I could have been there.
However, I made it on Sunday for what was for me one of the best line ups for ANY gig/festival thus far in 2013.   Continue reading →