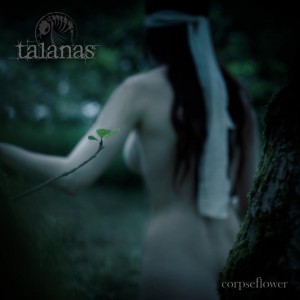 London's best dressed Extreme Progressive Metal band Talanas' initial foray into vinyl is available for ordering from their Webstore from midday today.
The Limited Edition 7" Single features two previously unreleased tracks from the forthcoming second album, "Daylight".   Very much a "light and dark" affair, we are treated to two distinctly different sides of the Talanas sound.
"Corpseflower" is the darker and far heavier of the tracks, starting with possibly the heaviest Talanas section yet. The track develops further into the familiar band sound, a range of tempos, mixed vocal styles and dark beauty.
"My Beloved Whore" is in contrast a far mellower affair, at least musically.  The track is of a far more leisurely pace, melodic and clean vocals throughout the majority of the track, but still dark in essence and in lyric.  This is still no love song, at least in the traditional sense.
The edition is limited to only 250 hand-numbered copies, well presented and complete with a unique download code for digital versions and hidden multi-media content. It is available exclusively from Talanas live shows and their Webstore.
As a taster of the awaited album, the appetite is well and truly whetted.  Again, full marks.